Community
We believe that a strong community is a pillar to a successful business.Hadley feels fortunate that our two company locations – Grandville, MI and Moordrecht, The Netherlands – are great places to live as well as to work. We make it a priority to lift up our heads from our busy work lives and notice that there are things we can do to improve the quality of living for those around us.
We are successful with our customers because we invest in relationships, take a long view, and do whatever needs to be done to help them achieve success. So it's not a surprise that we do the same thing in our community.
Acting Local
For many years we have been proud sponsors of programs that are meaningful to our employees and to our neighbors. In 2012 we are continuing our long-standing sponsorship of the Epilepsy Foundation of Michigan, Big Brothers/Big Sisters, the Grandville Public Schools Transitions program, and the Grand Valley State University dance team, We work with local charities, non-profit agencies, as well as shelters, community service, and youth organizations to help the people of our community in need.
Families around Grandville, MI know Hadley for our annual tradition of providing Christmas dinners and gift certificates to help families in need. Delivering joy to these families is one of the most gratifying experiences many of our teammates have ever had. We were humbled to receive recognition from the Town of Grandville as Business of the Year for 2009.
These may seem like little things to some, but they make a big difference in the lives of the people around us.
Environmental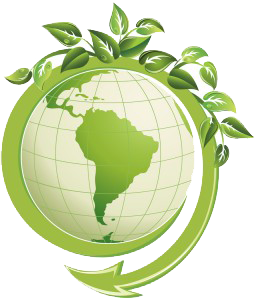 Hadley employees are naturally engaged in sustainable practices, and are the source of some of our best ideas for energy conservation.For example, one of our engineers created a system for directing heat from our plant to provide warmth to our office.Another engineer was developing new Hadley products with sound-deadening material, and developed a plan to build a dedicated room around our air compressors, which reduced noise pollution in our plant and made working conditions more pleasant for everyone.
Our Environmental Policy is to demonstrate stewardship to the community and the world through the following actions:
Supporting the efficient use of natural resources
Ensuring the safe treatment and disposal of waste
Promisng accurate and timely communications to employees, suppliers, other interested parties, and government agencies about environmental risks and any crisis situation that occurs associated with these risks
Using an outside environmental specialist to ensure compliance with government agencies.
In keeping with our ISO 14001 certification, we have established the following targets for sustainable operations:
5% reduction in electrical consumption (measured in kilowatt hours/hour worked)
25% reduction in waste disposed in landfill facilities by end of 2012
Maintain our DNRE status of a Conditionally Exempt Small Quantity Generator by continuous eliminating the need for any hazardous waste disposal