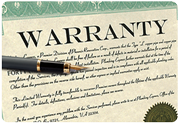 Hadley is committed to your success and we understand that warranty coverage is essential to both protecting your investment and maintaining a competitive advantage on the road. Learn more about our warranty coverage below.
---
File A Warranty Claim
To ensure our service professionals help you as efficiently as possible, please have the following information available when you contact us:
Owner information
17-digit VIN number
Year, make, and model of vehicle
Vehicle mileage at time of claim
Date code or in-service date
Proof of Purchase (receipt or invoice)
Component's model and serial number
OEM claim number, if assigned
---
Warranty Terms & Conditions
Please select your product type to view the Warranty Policies and Procedures
Valves, Horns, Compressors, 4WAY Mirrors, SAMS, SmartValve
HADLEY WARRANTY POLICIES AND PROCEDURES
---
PRODUCTS UNDER WARRANTY
Height Control Valves, Air Horns, Air Horn Parts and Accessories, 4WAY® Mirrors, Mini Air Compressors, Mini Vacuum Pumps, Smart Air Management System Components, SmartValve
Hadley Products, Grandville, Michigan 49418 (hereinafter "Hadley") provides the following WARRANTY on its products to the original purchaser and any person to whom such product is transferred during the duration of this WARRANTY. This warranty is in effect for product shipped after January 1, 2002.
WARRANTY
Hadley warrants the products manufactured by it to be free from defects in material and workmanship as determined by Hadley when properly assembled and installed and when operated under normal use and service for the Warranty Period of one year or 100,000 miles, whichever comes first, but in no event more than 18 months from the date code affixed to the Hadley product. The Warranty Period for Hadley products will be measured from the product date code or from in-service date, if provided. A defective product is a product which Hadley determines to have been defective in materials or workmanship at the time of shipment, in the defect materially impairs the value of the goods to the original purchaser.
Hadley reserves the right to change or modify its product warranty or the warranty program described below at any time THE WARRANTIES HEREIN ARE IN LIEU OF ALL WARRANTIES, EXPRESS, IMPLIED, OR STATUTORY. IN PARTICULAR, HADLEY MAKES NO WARRANTY OF MERCHANTABILITY OR OF FITNESS FOR A PARTICULAR PURPOSE.
LIMITATIONS
IN THE EVENT THAT HADLEY DETERMINES THAT A PRODUCT IS DEFECTIVE, THE ENTIRE OBLIGATION OF HADLEY AND THE MAXIMUM LIABILITY OF HADLEY WITH RESPECT TO SUCH PRODUCTS IS LIMITED TO THE REPLACEMENT OR REPAIR OF THE PRODUCT.
HADLEY SHALL HAVE NO LIABILITY TO ANY PURCHASER OR END USER OF HADLEY PRODUCTS FOR ANY CONSEQUENTIAL OR INCIDENTAL DAMAGES DUE TO ANY BREACH BY HADLEY. HADLEY SHALL HAVE NO LIABILITY TO ANY PURCHASER OR ANY END USER IN TORT FOR ANY DEFECT IN THE DESIGN OR MANUFACTURE OF THE PRODUCTS, OR FOR THE OMISSION OF ANY WARNING THEREFROM.
WARRANTY PROCEDURES
If you have a question about what you believe may be a defective product, we encourage you to call the Hadley Products Technical Support at 616-249-8462. All returned material will be evaluated for the determination of the allowed credit.
CLAIM FORM
All warranty claims must be accompanied by the required written information set forth below. You may initiate a claim online where you can provide this information download and print the PDF form.
Name and address of submitting customer
Date code or in-service date (proof of purchase)
Serial Number of vehicle
Make and model of vehicle
Mileage of vehicle at time warranty claim is made
Date serviced regarding warranty claim
Reason for warranty claim
OEM (Original Equipment Manufacturer) claim number, if assigned
Completed Warranty Claim form (download and print form)
All warranty requests must be sent to the following address:
HADLEY PRODUCTS
Attn: WARRANTY
2851 Prairie Street
Grandville, MI 49418
Transit Mirrors and Lighting
HADLEY WARRANTY POLICIES AND PROCEDURES
---
PRODUCTS UNDER WARRANTY
Transit Mirrors and Lighting (Transit/Motor Coach/Shuttle)
LIMITED WARRANTY
This warranty applies to product sold after 06/01/09 in the United States, Canada, and Australia. This warranty supersedes any other warranty. HADLEY warrants mirror, lighting, SAMS and all associated components are free from defects in material and workmanship, and against excessive wear for a period of (1) one year from the inservice date as recorded by the OEM. This limited warranty shall cover the original purchaser and end user only. HADLEY'S obligation under this warranty is limited to the repair or replacement of its product, at its discretion, and is limited to the product only. It is the assumed responsibility that the components or assemblies have been installed correctly based on manufacturer's recommendations.
Hadley assumes no liability or warranty for any of the following:
Any product that has been physically altered, improperly installed, or maintained.
Any damage caused from or created by installation.
Any product used in improper applications, abused, or not used in conjunction with the proper
parts.
Any product damage or aesthetic damage due to shipping/handling. All product FOB Hadley,
unless other arrangement or agreement exists.
There are no implied warranties. There are no warranties, which extend beyond the description of the face hereof. HADLEY will not be responsible for incidental and consequential damages, property damage or personal injury damages to the extent permitted by law. This warranty gives you specific legal rights and you may also have other legal rights, which vary from state to state.
WARRANTY PROCEDURES
If you have a question about what you believe may be a defective product, we encourage you to call Hadley Technical Support at 574-266-3700. All returned material will be evaluated for the determination of the allowed credit.
PARTS RETURNS
All returns must have Hadley authorized Return Authorization Number (RAN) prior to shipment.
Returns are to be shipped to:
Hadley Transit and Specialty Vehicles
2503 Marina Dr.
Elkhart, IN 46514
Proof of in-service date or other verification.
Returned parts must be intact and packaged to prevent further or excess damage.
Parts must be returned within ten (10) business days of RAN issue.Standard shipping rate applies unless approved by Hadley Warranty Department.
Customer has one (1) week to dispute Hadley warranty disposition.
Any credits or parts replacements due to customer resulting from a Hadley authorized warranty
disposition, will be issued within 30 business days of disposition date.
Any customer deductions in payment prior to the warranty disposition and Hadley issued credit may result
in a re-billing to the customer.
A $25 processing fee may be assessed for returns deemed "not warrantable"
FLAT RATE GUIDELINES
Applies to any Hadley authorized repair performed at customer site and / or authorized repair performed by a Hadley representative
Mirrors Hrs

Remove and replace manual mirror assembly (Dovetail) 25 minutes each
Remove and replace remote mirror assembly (Dovetail) 30 minutes each
Remove and replace manual mirror head and arm (Dovetail) 10 minutes each
Remove and replace glass 10 minutes each
Switch removal 30 minutes each
Lighting Hrs

Remove and replace lens 10 minutes each
Remove and replace fluorescent bulb 10 minutes each
Remove and replace LED 15 minutes each
Remove and replace Ballast Assembly 30 minutes each
Standard warranty Labor Rate: $55/ hr. Higher labor rates will be entertained on a per contract basis not to exceed $85/hr. These rate requests must be presented in writing to Hadley prior to scheduled build time for each contract.
Rev. 2/13/2012
Warranty FAQs
Q: I'm looking for a replacement part, where can I buy it? Can I buy direct from Hadley?
A: Hadley offers products for retail purchase through its global distribution network. Click here to find a distributor in your area.
Q: If I return a part under warranty, how long can I expect warranty evaluation to take?
A: Our Warranty department is dedicated to thoroughly testing all warranty claim items for defects. Our testing process requires a minimum of 2-weeks to complete, after which you can expect a Hadley specialist to contact you with additional information.
For additional information, please review the other documents in the Technical Docs section. For diagnostic assistance, please contact the Hadley Warranty Center or submit a request through the self-service center.